Whitewater River Rafting in Costa Rica
---
September 4th, 1998 | Costa Rica, | 2077 views
---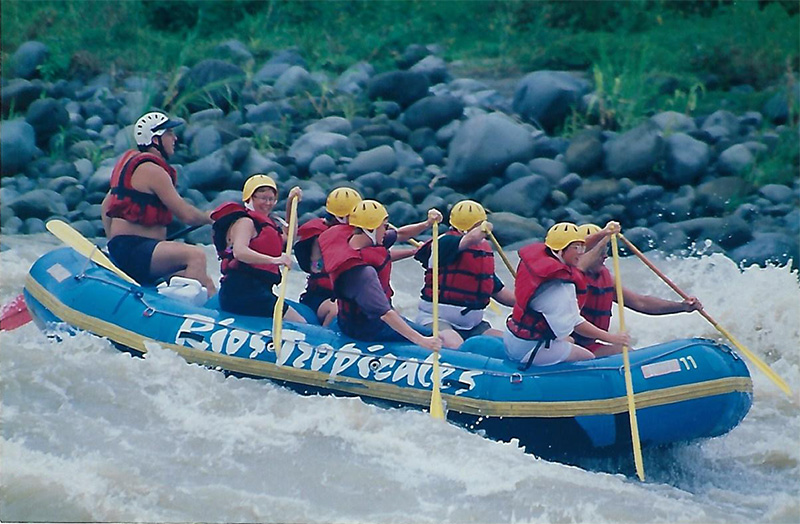 Whitewater Rafting, Costa Rica
After leaving Panama we sailed to Costa Rica, and came into port at Puerto Limon. While many passengers chose to tour the city, the intrepid travelers chose to go whitewater river rafting!
Within an hour's drive of Puerto Limon are several excellent rivers for rafting. With its combination of mountains and rain forests, Costa Rica is known for offering some of the best whitewater on the continent.
We disembarked the ship and boarded a bus. We rode about an hour's drive north to the put-in point on the Reventazon River. I love whitewater rafting. But rafting with rainforest canopy on both sides of the river is amazing! Our section of the river contained some technically challenging Class III rapids. Did we get wet? You bet! What a wonderfully tiring yet exhilarating day!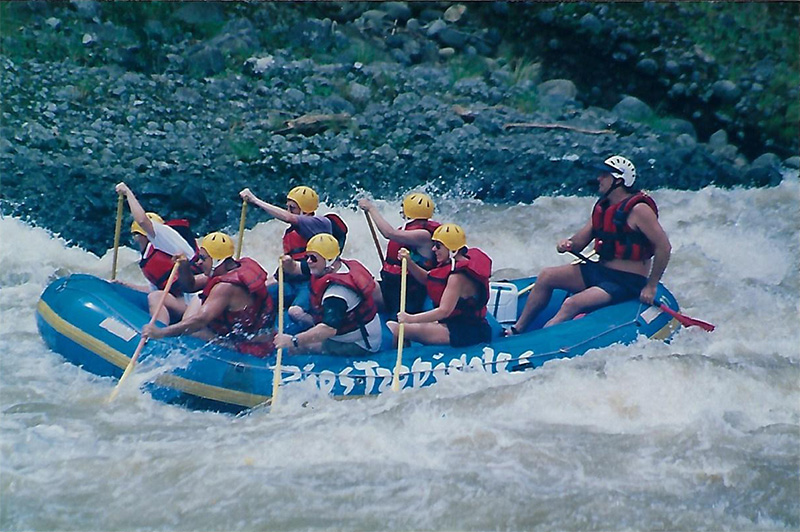 Rafting Reventazon River, Costa Rica
Rafting Reventazon River, Costa Rica
---
[Next Article]