Tickets from my First International Flights
This was my first trip out of the country. We entered the AeroMexico terminal at the San Jose airport (California) and stepped into another world.
All the signage was in Spanish. Mexican music played in the background. We boarded our plane. All the announcements were in Spanish, followed by English. Mexican food was served: refried beans, rice, tortillas, etc.
We landed in Guadalajara International Airport, and changed planes, boarding a twin engine, turbo-prop. A bumpy, rather scary ride followed as we flew West. We landed in a tiny airfield near Manzanillo. There was a single low building for the terminal and Federales with assault rifles walking around.
We took the airport bus to near our rental condo in Manzanillo. Our condo used to be part of the Las Hadas resort, where the movie "10" starring Bo Derek was filmed. It was off season for tourists, so there were few English-speaking folks around. That gave us a chance (or no choice but) to practice our Spanish.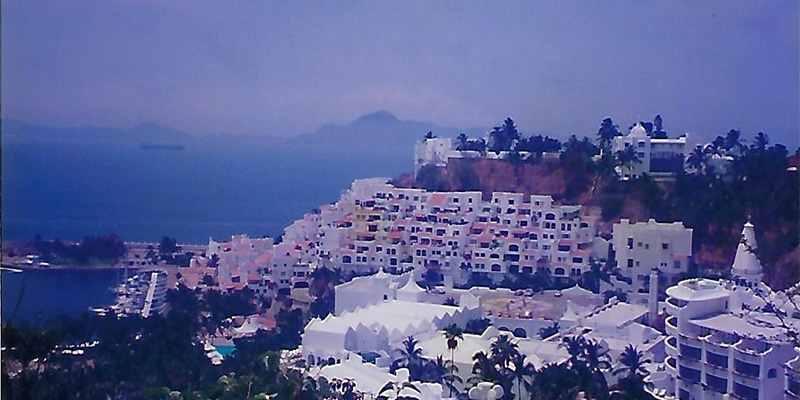 Manzanillo, Mexico
Manzanillo, Mexico
Resort Flowers, Manzanillo, Mexico
Feeding a Poolside Iguana, Manzanillo, Mexico
---
[Next Article]