Man with Donkeys, Puerto Vallarta, Mexico
Today I caught a bus that would take me about 150 miles to the north. My destination? The resort town of Puerto Vallarta.
With colonial Mexican architecture surrounded by jungle-covered mountains, Puerto Vallarta is the second most visited resort in Mexico. But before one can enjoy the city, one has to arrive there, a process which I was uncertain I would accomplish. Quite possibly the most frightening bus ride ever, this double-decker ancient junker of a bus (with its open-air upper deck filled with unhappy livestock and children carrying chickens) was much too large for the tiny roads we needed to traverse. But that did not deter the driver. With a mountain on one side, and nothing but a cliff dropping halfway to China on the other, he utilized the shoulders and ditches and whatever else was handy to keep the bus moving. To add to the experience he drove like his life depended on breaking the world speed record for the route he was following. Finally, after several agonizing hours of edge-of-your-seat terror, we arrived. Alive. Even the chickens.
That evening, as the sun slowly slipped into the Pacific Ocean off the coast of Puerto Vallarta, the sky responded by painting and repainting itself in assorted hues. Pink, orange, red, and pale yellow all scampered across the heavens, paused for a few moments, then retreated. As the colors played tag on the horizon, the sun-- itself turning deeper and darker shades of crimson-- continued its slow descent into that beautiful night.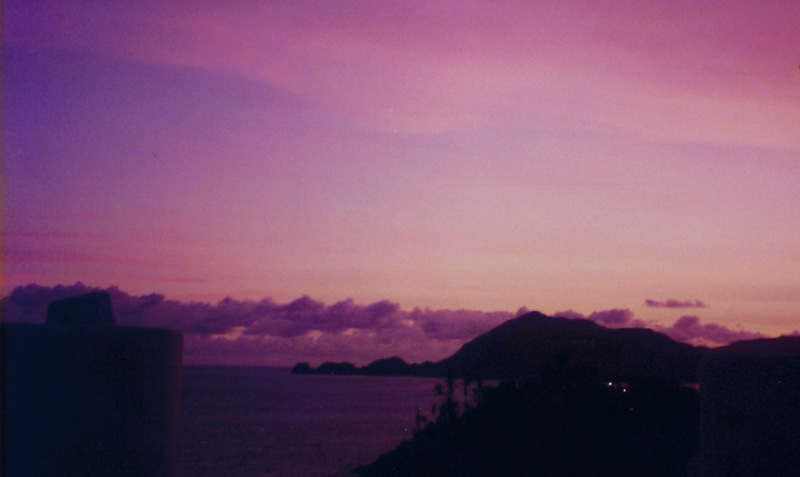 Sunset on our First Evening in Puerto Vallarta, Mexico
The next day I toured the city, and happened to catch a glimpse of an old-style sailing ship slipping past the coast. That evening I witnessed yet another beautiful sunset.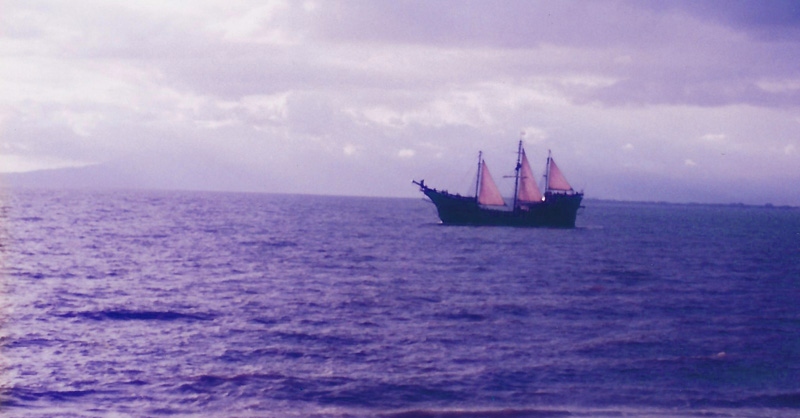 Sailing Ship, Puerto Vallarta, Mexico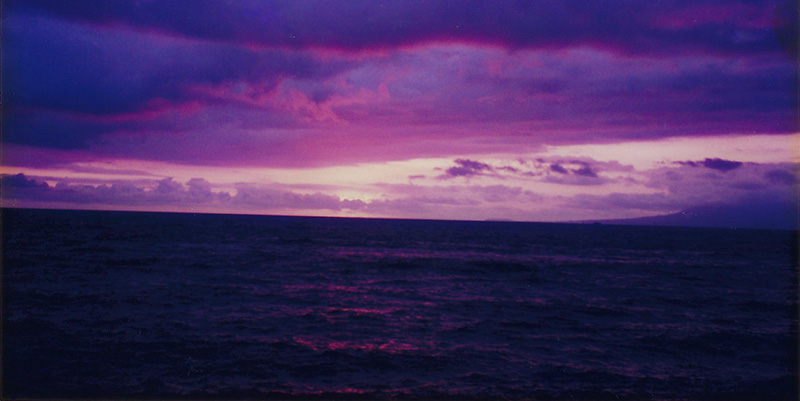 Sunset on our Second Evening in Puerto Vallarta, Mexico
---
[Next Article]